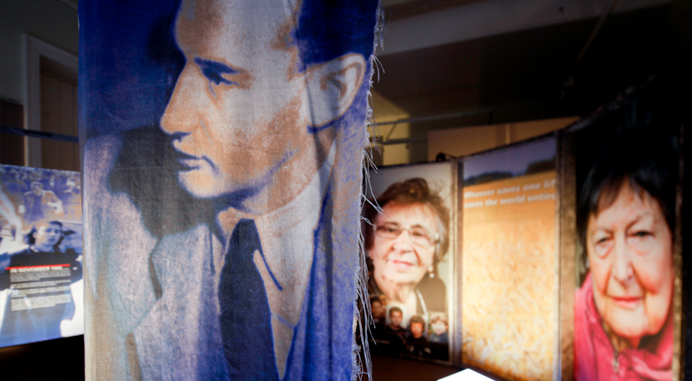 The exhibition
To me there´s no other choice – Raoul Wallenberg 1912-2012
honours Raoul Wallenberg and his work to save jews from the Holocaust at the end of World War II. It is produced by the Swedish Institute on behalf of the Swedish Ministry for Foreign Affairs and in collaboration with the Living History Forum. It was inaugurated at the Hungarian National Museum in Budapest on 17 January 2012 in the presence of the Swedish and Hungarian Foreign Ministers.
.
.
We conceptualized and designed the exhibition in cooperation with the script writer Stina Mansfeld. We produced and built the exhibition and are during 2012 touring it around the world. Planned showings will be in New York, Washington (House of Sweden), Geneva, Berlin, Moscow, Tel Aviv, two stops in Canada and tentatively San Fransisco.
During autumn 2012 and winter 2013 we will also tour a Swedish version of the exhibition, with stops in Stockholm, Gothenburg, Malmö, Karlstad, Umeå and Oslo. More information on the tour can be found at
www.raoulwallenberg.nu
.
Content producer: Stina Mansfeld
Light design: Ulf Petersson / Transpond
Music and sound design: Klas Ehnemark
Photo : Karl Gabor
Bundesarchiv (Germany)
Magyar Távirati Iroda (Hungarian News Agency)
The National Archives and Records Administration (USA)
RIA Novosti archive (Russian International News Agency)
Scanpix (Sweden)