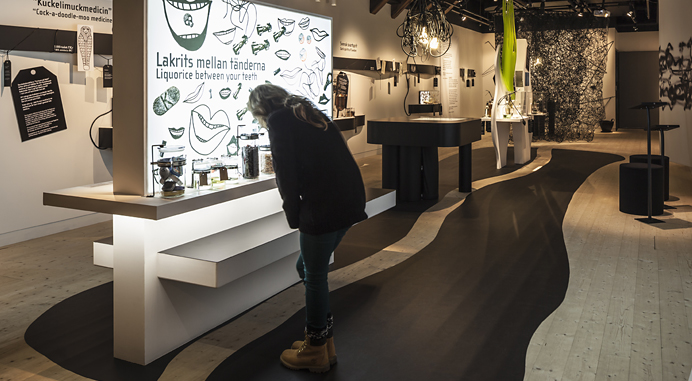 The exhibition Lakrits (Liquorice) at the Museum of Spirits in Stockholm showcases everything about Liqourice – from the metres-long underground roots of the plant to liquorice's role in popular lore and medicine to nostalgia for old-fashioned sweets and liquorice shots. Exhibition Design by Mu AB through Ilkka Isaksson and Ulrika Wedin.
..
Exhibition Curator: Anna-Karin Svanberg /Spritmuseum
Curator: Eva Lenneman /Spritmuseum
Lighting Design: Transpond AB
Exhibition builder: Utställningsfabriken AB
Photos: Michael Perlmutter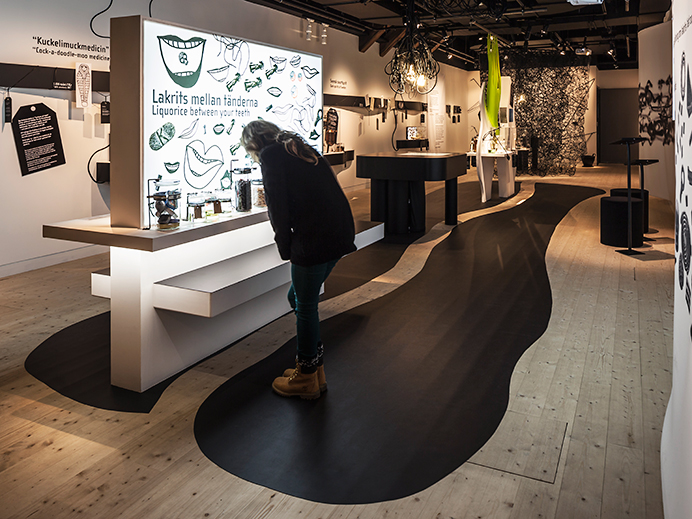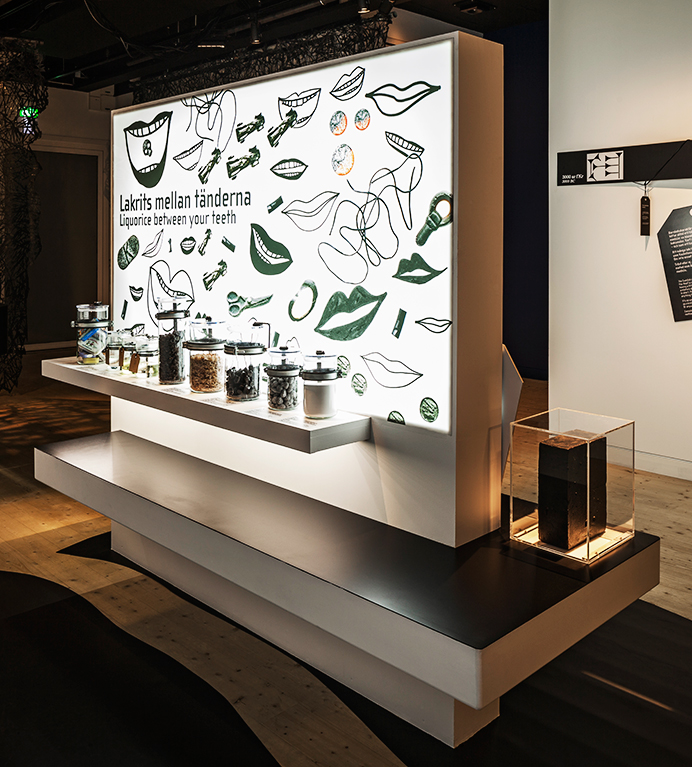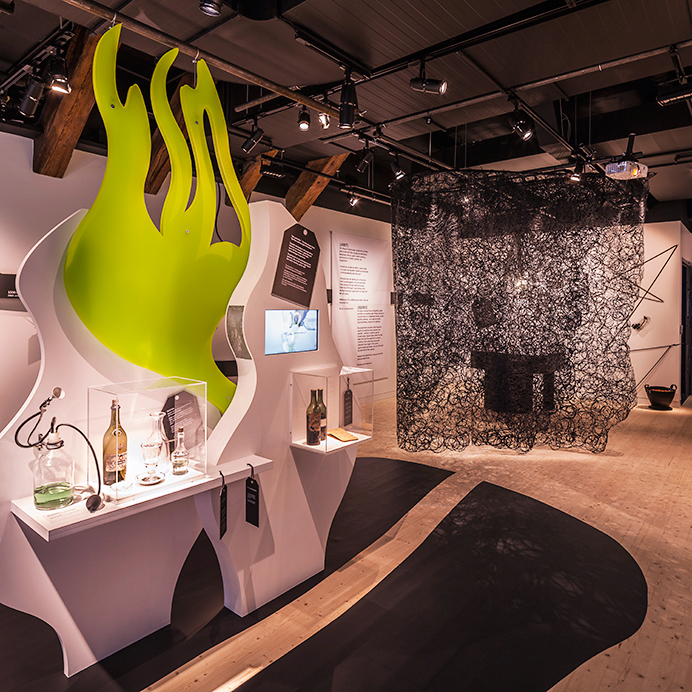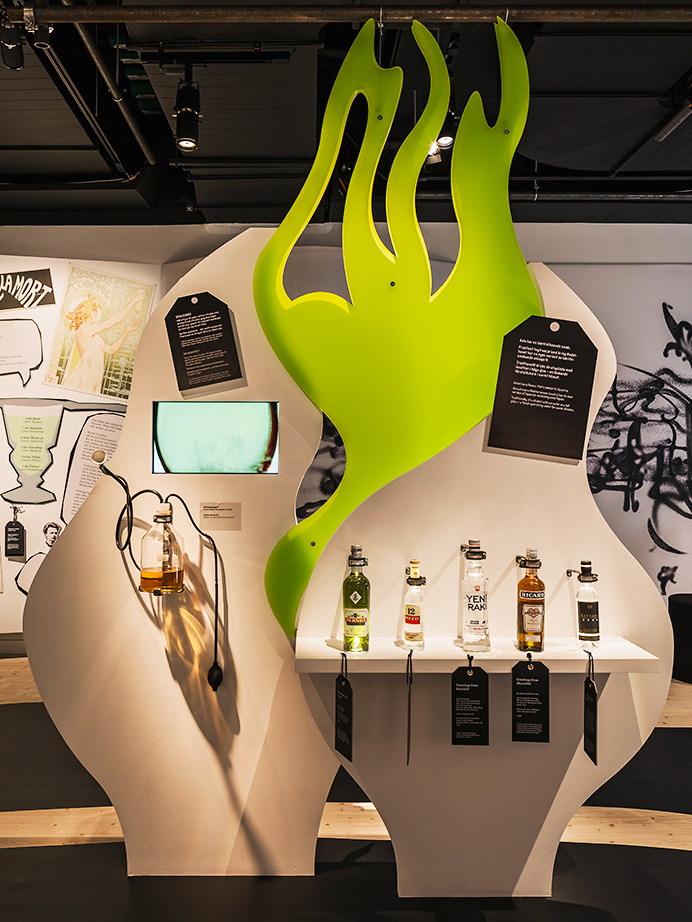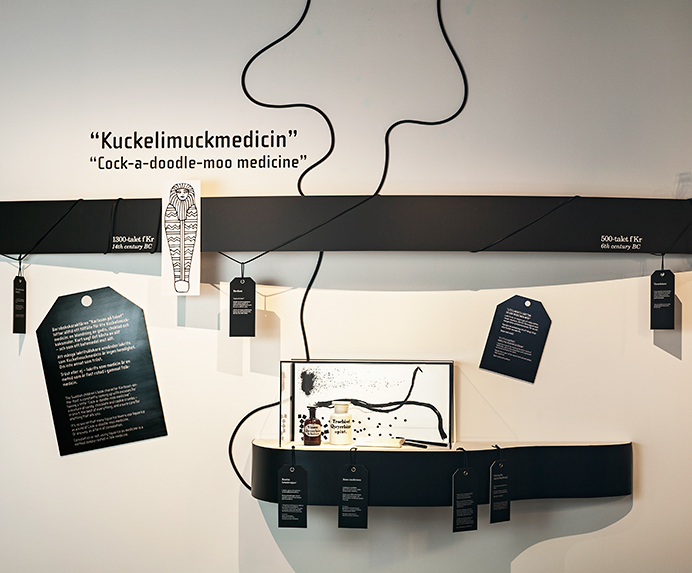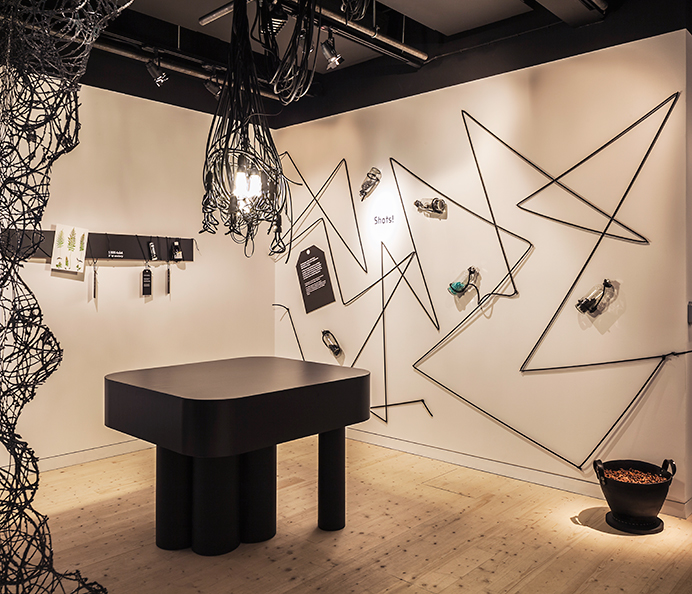 – —————————————-
Utställningsformgivning för Spritmuseum av Mu AB genom Ilkka Isaksson och Ulrika Wedin.